Become a software engineer at DCKAP
Free training + Stipend + Job Opportunity
DCKAP பள்ளி is an initiative by the DCKAP Community that strives to provide industry-ready skill training for the students who complete their 12th Grade/Polytechnic/Diploma colleges. The training at DCKAP Palli happens through professionals from the community and industry experts.
DCKAP பள்ளி (Palli) focuses on recruiting Youth from underprivileged or low-income communities who can't afford an expensive college education or are looking for alternative education to enter the corporate world. DCKAP பள்ளி (Palli) aims to mould students into well-rounded professionals ready to take up software jobs in our DCKAP Community after they are trained and made job-ready. We understand the need for students to settle down in their careers and we hope DCKAP Palli will not just uplift their life alone, but the whole family
Program Highlights
Program Duration
Program Duration
12 months industry ready training + 6 months hands-on internship
Stipend
Stipend
Rs. 10,000 per month to aid your learning for the entire duration of the program
Course
Course
Software Programming, Soft skills and Interpersonal skills
Location
Location
DCKAP, Anna Nagar, Chennai
Students who have completed their 12th/Diploma/Polytechnic in 2023 can apply for this program
Only Students from Tamilnadu are eligible to apply
Students who took Math / Business Math subjects can apply for this program
Underprivileged or low-income group students whose annual family income is less than 3 lakhs can benefit from the program
Higher preference for female students with a passion for software programming skills
Selection Process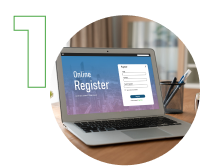 Registration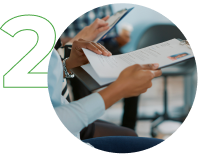 Application screening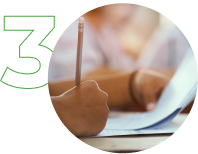 Preliminary Written Assessment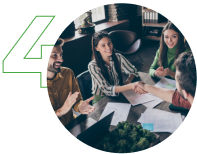 Face to Face Interview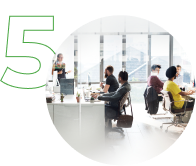 Onboarding
Key Highlights
Training on software development and communication skills from industry experts
Mentoring by industry practioners from DCKAP
Internet-enabled laptops/desktops will be provided
Food (Breakfast and Lunch) will be provided
No bond/agreements, No Course or application fees
Any questions?
We got you.
Where will the program happen?
This program will happen at DCKAP Office, Anna Nagar, Chennai. Classes are conducted in a hybrid model where students will attend physical instructor-led classes and also classes through video conferencing on our office premises.
What is the duration of the program?
The programme duration is 18 months where the initial 12 months will be training followed by 6 months of internship
What skills do we teach?
We are focusing on keeping our program simple, yet effective. So our core aim for a few academic years is to train the students in software programming skills.
Are there any commitments/bonds for attending DCKAP பள்ளி?
We truly hope to create a long-term relationship with students to aid each other's growth. There are NO commitments/bonds.
Practical training on software and communication skills from industry experts
Learn and Work in DCKAP, one of the world's foremost digital commerce specialists.
Apply Now
Get a call back from